YOUR CAREER AT BROWN AND HURLEY
At Brown and Hurley, we offer a wide range of career opportunities from entry level to senior management across our fourteen locations in Coastal and Regional Queensland and in Northern New South Wales. We invest significantly in our team members and workplaces and provide the latest training, safety equipment, machinery, tooling and technology, enabling us to deliver the best products and services to our customers.
Brown and Hurley's award-winning Technical Training Centre provides team members, and a few lucky customers, the latest technical training from industry experts, allowing us to stay ahead in the industry. Our Future Leaders Program provides training and mentorship to our all-star team members, enabling them develop their knowledge and skills in preparation for promotional opportunities.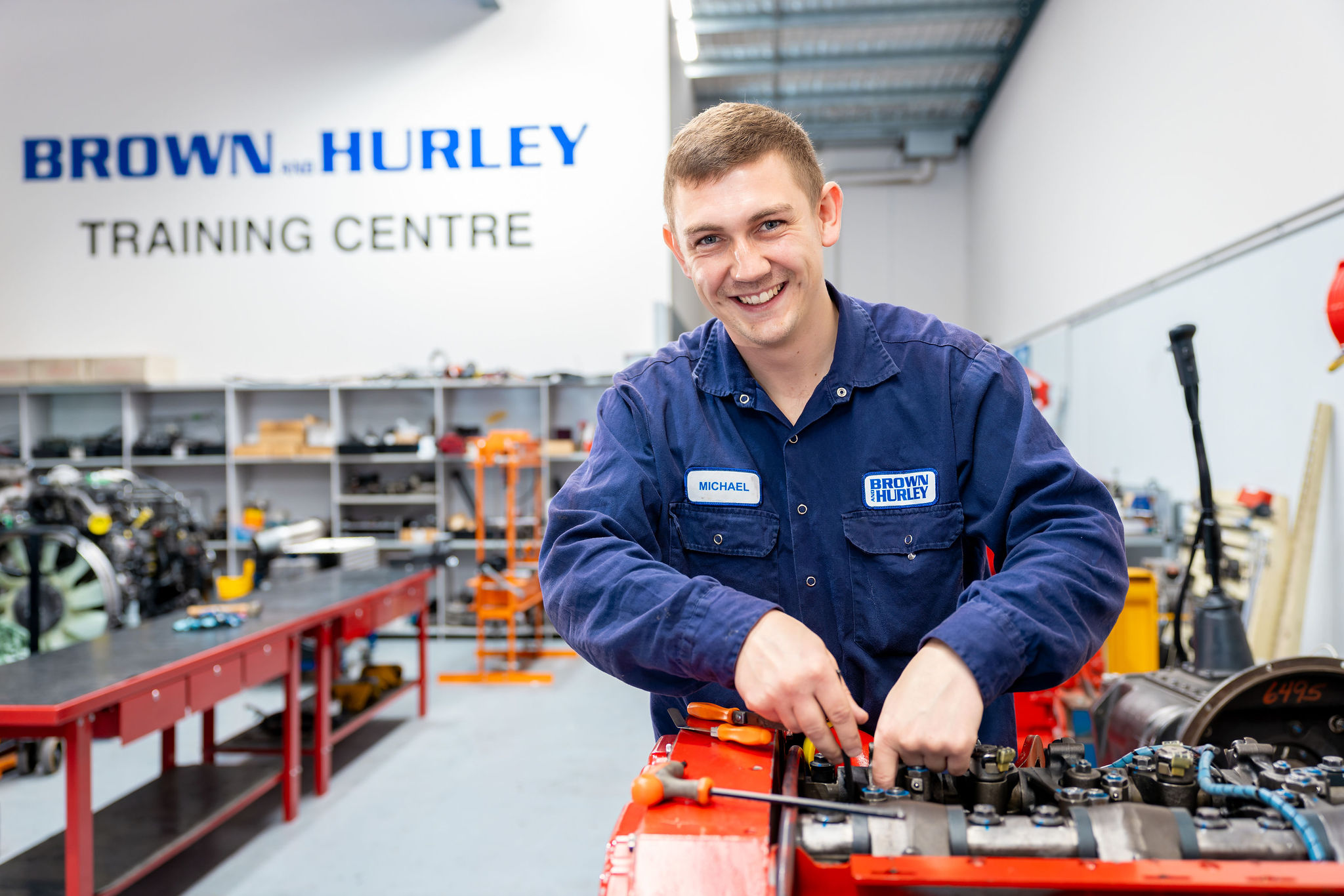 TRADE AND APPRENTICESHIP OPPORTUNITIES
Brown and Hurley offer careers and apprenticeships in all aspects of heavy vehicle, trailer and machinery maintenance, as well as apprenticeships in spare parts and vehicle sales. We welcome qualified vehicle and machinery maintenance tradespeople of all types looking to upskill and advance their career by completing a dual trade. Our established and industry leading apprenticeship program teaches our apprentices the skills and knowledge to become specialised, professional and qualified tradespeople. Applications for our workshop apprenticeship program open in June each year.
REGIONAL AND AGRICULTURAL SUPPORT PROGRAM
Brown and Hurley have an extensive dealership network within Queensland and northern New South Wales consisting of 21 branches in both Agriculture and Trucking. The Brown and Hurley Regional and Agricultural Support Program offers generous financial incentives, relocation and rental support to candidates who take up new employment opportunities at our regional and/or Agriculture branches. Our branches are located in wonderful regional areas and once settled in our staff usually stay, however once you are established within the company, after 24 months there are opportunities to transfer to another branch within our extensive dealership network.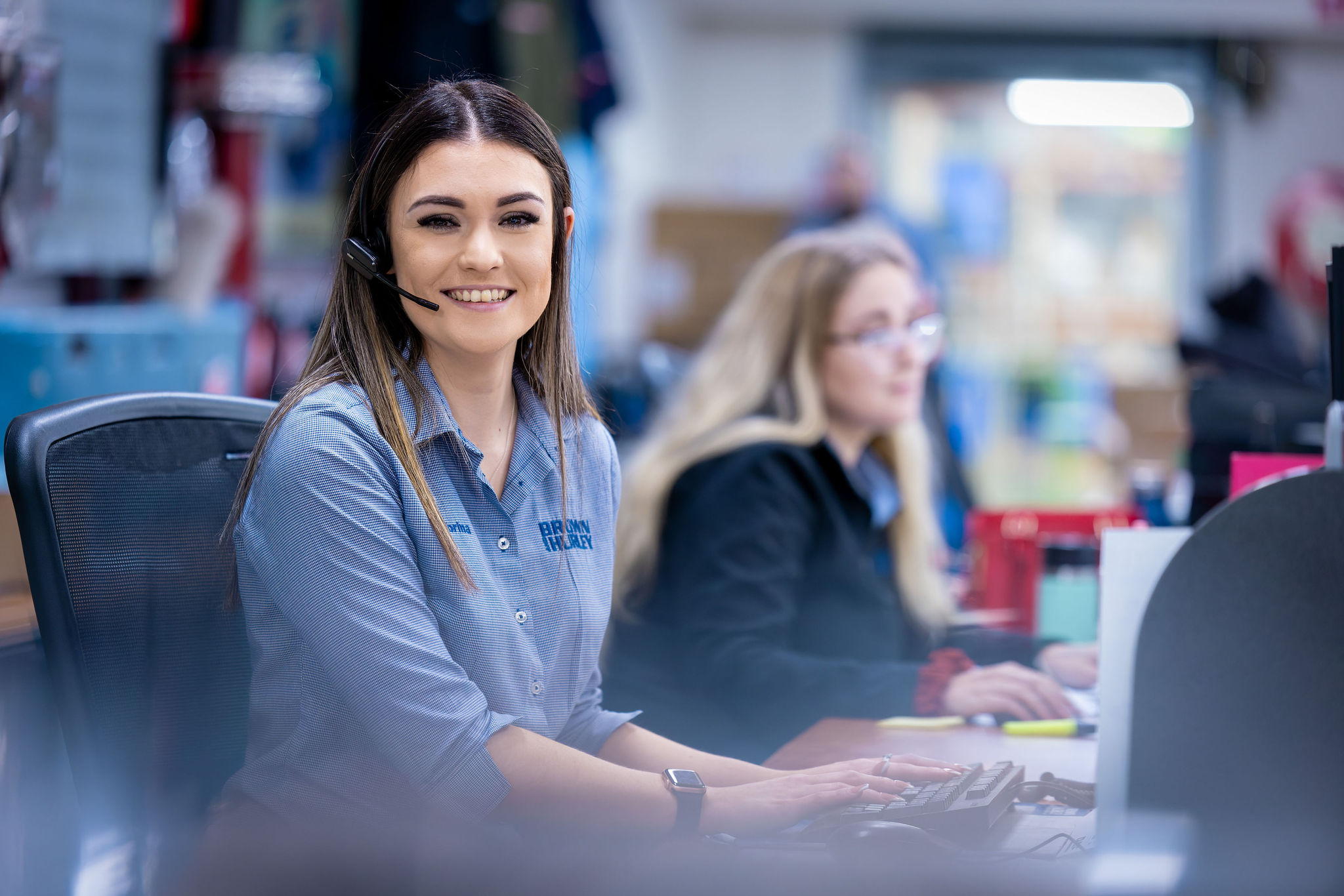 MISSION & VALUES
Brown and Hurley's mission "Principals before Profit" are not just words, they are the behaviours embedded in our core business and characteristics that are so greatly valued by our customers. Our commitment to "Service Excellence" is recognised by our many industry awards for customer and technical services, and we support our communities by regularly donating to charities and sponsoring local events. We look for team members who align and embody these values and see us as an integral part of their long-term career goals.
BENEFITS
Ongoing training and professional development
Competitive incomes and salary packaging
Generous rewards for work excellence
Dual trade opportunities and completion bonuses
State-of-the-art and industry leading workplaces
Financial relocation support and internal transfers
Flexible work arrangements
Mental health and wellbeing support program
Subsidised leisure program
Guaranteed job security
Uniforms
---
Please search below for a list of current vacancies at Brown and Hurley.
Enquiry Form
The size of each attached file must be less than 2MB's. Files with the following extensions can be uploaded: .PDF, .DOC, .DOCX and .TXT